DESAIN PEMBELAJARAN ESENSIAL YANG BERFOKUS PADA KEMAMPUAN LITERASI DAN NUMERASI UNTUK MENDUKUNG PROFIL PELAJAR PANCASILA
Keywords:
Pembelajaran Esensial, Keterampilan Dasar Mengajar, Permasalahan Pembelajaran, Literasi Numerasi, Profil Pelajar Pancasila
Abstract
ABSTRACT
Essential learning requires basic skills or art in teaching that can regenerate student interest in learning after the Covid-19 pandemic and overcome gaps related to PISA results which are still very low. Problems in learning mathematics can be sourced from three things, namely from students, from teachers and from books used. Indonesia's 2018 PISA test results are ranked 74th out of 79 countries, Indonesian students' numeracy skills are below the world average of 379 out of 487. This paper is a study related to essential learning design on literacy and numeracy skills to support the profile of Pancasila students. This paper discusses the basic skills that must be possessed by an educator in designing and implementing essential learning in the classroom and the idea of ​​essential learning intended in the prototype curriculum or currently called the independent learning curriculum.
Keywords: Essential Learning; Basic Teaching Skills; Learning Problems; Literacy and Numeracy; Pancasila Student Profile
ABSTRAK
Pembelajaran esensial memerlukan keterampilan dasar atau seni dalam mengajar yang dapat menumbuhkan kembali minat belajar siswa pasca pandemic Covid-19 dan mengatasi gap terkait dengan hasil PISA yang masih sangat rendah. Permasalahan pembelajaran matematika bisa bersumber dari tiga hal yaitu bersumber dari siswa, bersumber dari guru dan bersumber dari buku yang digunakan. Hasil tes PISA 2018 Indonesia masuk peringkat 74 dari 79 negara, kemampuan numerasi siswa Indonesia berada di bawah rata-rata kemampuan numerasi dunia yaitu 379 dari 487. Makalah ini merupakan kajian terkait dengan desain pembelajaran esensial pada kemampuan literasi dan numerasi untuk mendukung profil pelajar Pancasila. Pada makalah ini membahas keterampilan dasar yang wajib dimiliki oleh seorang pendidik dalam mendesain dan menerapkan pembelajaran esensial di kelas serta gagasan mengenai pembelajaran esensial yang dimaksudkan dalam kurikulum prototipe atau pada saat ini disebut kurikulum merdeka belajar.
Kata Kunci: Pembelajaran Esensial; Keterampilan Dasar Mengajar; Permasalahan Pembelajaran; Literasi Numerasi; Profil Pelajar Pancasila
References
Asril zainal. 2010. Micro Teaching. Jakarta : PT. Raja grafindo persada
Brophy, J. E. (2011). Motivating students to learn. New York, NY: Taylor & Francis
Hargreaves, A. & Fullan, M. (2000). Mentoring in the new millennium. ProQuest Education Journals, 39 (1), 50-56.
Darling, Linda., H. (2006). Constructing 21st century teacher education. Journal of teacher education, 57. 300-314.
Feldon, D. F. (2007). Cognitive load and classroom teaching: The double-edged sword of automaticity. Educational Psychologist, 42(3), 123–137. https://doi.org/10.1080/00461520701416173
Good, T.L., & Brophy, J. (2008). Looking in classrooms. Boston: Allyn & Bacon
Hargreaves, Andy. (1997). The four ages of professionalism and professional learning. UNICORN, 23(2). 86-114
Kauchak & Eggen. 2014. Introduction to Teaching: Becoming a Professional, 5th edition. University of Utah Paul Eggen. University of North Florida
Leinhardt, G. (2001). Instructional Explanations: A Commonplace for Teaching and Location for Contrast. Handbook of Research on Teaching, 4, 333-357.
Mulyasa. 2015. Menjadi Guru Profersional Menciptakan Pembelajaran Kreatif Dan Menyenangkan. Bandung: PT Remaja Rosdakarya.
Ryan, R.M & Deci .E.L 2000.Self Determination theory and the facilitation of intrinsic motivation, social development, and well-being. American Psychologist
Staples, M. and Niazi, M. (2007) Experiences Using Systematic Review Guidelines. Journal of Systems and Software, 80, 1425-1437. http://dx.doi.org/10.1016/j.jss.2006.09.046
Suherman, Erman dkk. 2003. Strategi Pembelajaran Matematika Kontemporer. Bandung: PT Remaja Rosdakarya.
Sukirman, Dadang. 2012. Pembelajaran Microteaching, Jakarta: Direktorat Pendidikan Agama Islam, Kementerian Agama RI
Weiss, I., & Pasley, J. (2004). What is high-quality instruction? Educational Leadership, 61, 24-28.
OECD (2019), PISA 2018 Assessment and Analytical Framework, PISA, OECD Publishing, Paris, https://doi.org/10.1787/b25efab8-en.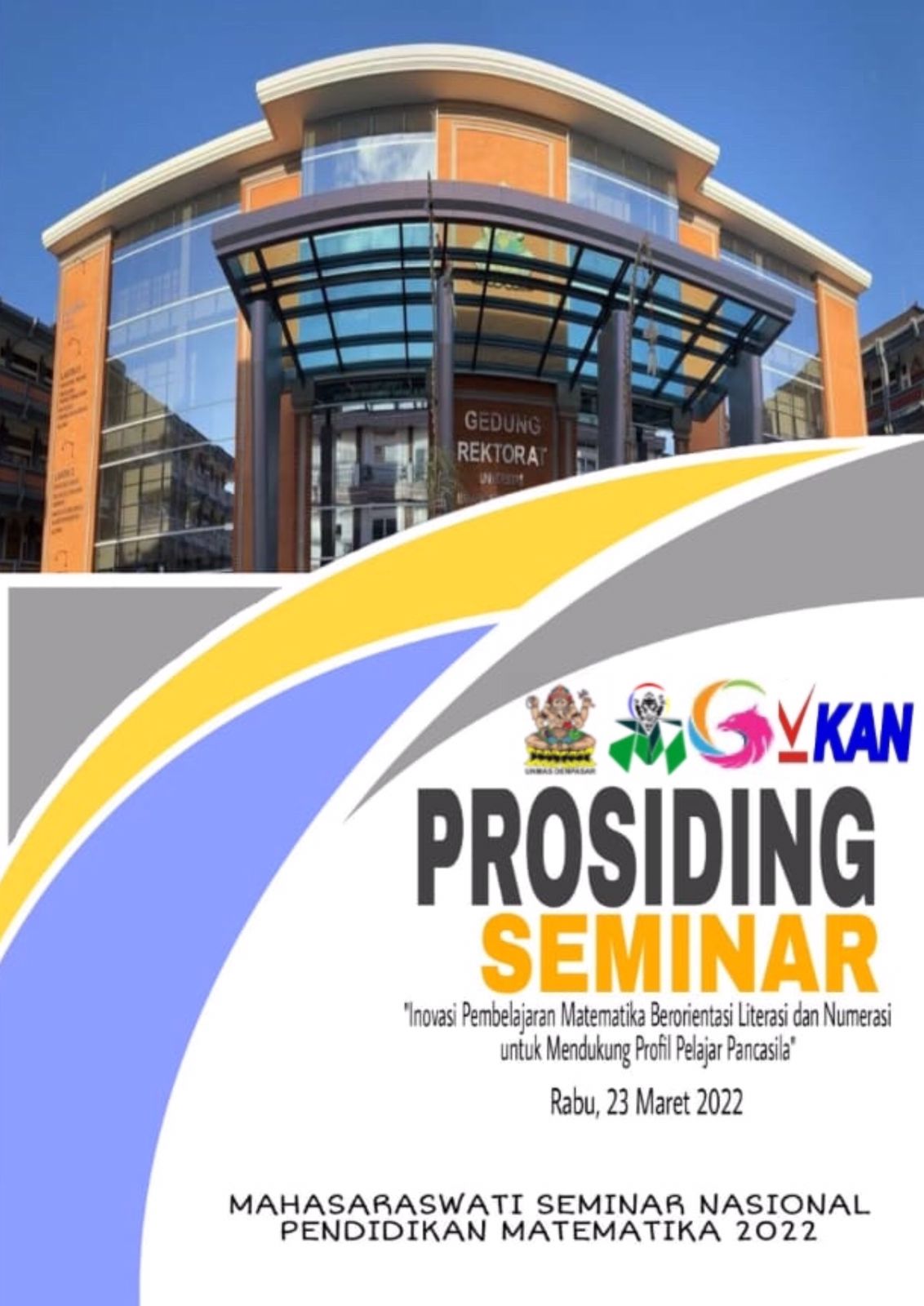 Downloads