Geo-Mapping Of Educational Tourism Sites: A Case Study Of The Balinese Subak Cultural Lanscape Heritage
Keywords:
geo-mapping, subak cultural heritage, preliminary study, educational tourism
Abstract
There is growing concern about the future of the Balinese subak cultural landscape (BSC), after UNESCO declaring as world cultural heritage. The importance of the BSC underlying educational tourism destinations are increasingly recognized, however the sites for educational tourism are still poorly identified. This study represents a preliminary attempt to empirically geological mapping (geo-mapping) the sites of the subak cultural heritage. Data will be collected through field observation and mapping to cover all areas of the BSC, from March to June 2018. The mixed method is used to analyze data, before converted to geo-spatial information by using Google Earth. The findings are expected to support educational tourism concepts, designs and practices of the BSC.
Downloads
Download data is not yet available.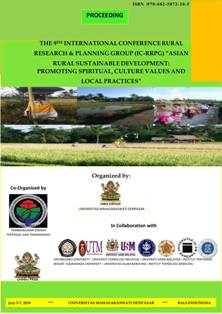 Downloads