Survey Methode and Subsidies Investigation For Freight Transport at 3T Region
Keywords:
Staple and essential goods; disparity; supply chain; VOC; subsidies
Abstract
The price deferences of staple and essential goods at underdeveloped, outer and frontier regions, or we call as 3T area, commonly high enough. In order to price stabilizing, and reducing the differenciation among that area, the government has reponsibility to provide transportation cost from and to that area.
Through supply chain approach, trajectori analysis, LQ economic base analysis, and VOC analysis can be developed a survey and investigation method for staple and essential goods transportation from and to 3T area. In the case of rice transportation from Jayapura to Sarmi, the subsidies can be gave in the form: reducing save time in warehouse, reducing VOC, reducing travel time, or another type of subsidies, which can be conversion base on travel time preference (Rp/Hour) or travel distance preference (Rp/Km) to reduce the highly of price disparity, between 3T area with it's capital city.
Downloads
Download data is not yet available.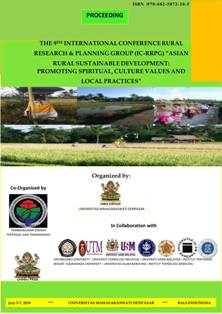 Downloads