COMPETITIVE STRATEGY BASED ON INNOVATION OF PRODUCTS AND IMPLICATIONS TO MARKETING PERFORMANCE TO IMPROV SALES IN CORPORATE PRODUCT COMPANY IN BALI
Keywords:
Strategy, Competitive Strategy, Innovation, marketing performance and sales value.
Abstract
To increase the sales value of sculpture products, then in need of competitive strategy based on product innovation on marketing performance. With the research entitled "Competitive Strategies Based on Product Innovation And Its Implication On Marketing Performance To Increase Sales On Sculpture Products In Bali" The purpose of this study is to determine the variables that become the strengths, weaknesses, opportunities and threats faced in marketing sculpture products . Knowing the effect of sculpture product innovation on competitive strategy at sculpture company and analyzing sculpture product innovation strategy which developed to increase sales value and its implication to marketing performance. Data collection technique is done by using interview method, observation, and documentation. While the analysis technique using SWOT analysis. The strengths in increasing the value of sales lie in a variety of models and creativity, technical innovation, design changes, distribution changes and payment administration system and trust. The disadvantage lies in the lack of promotion in various media, the opportunity exists in the external environment which is demonstrated by the stability of Balinese security that is conducive, flexible local government policy, and the threat there is on the many sculptures produced in mass production. From the results of research in the know product innovation plays an important role in increasing the value of sales on sculpture products in Bali.
Downloads
Download data is not yet available.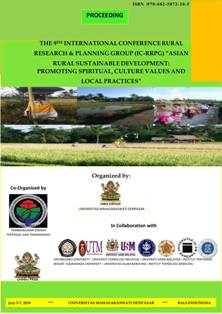 Downloads