MICROFINANCE AS A TOOL FOR GENDER EQUITY IN RURAL DEVELOPMENT: A CASE STUDY OF HARYANA
Keywords:
Type your keywords here, separated by semicolons ; Self Help Groups; Domestic Violence; SMART& SIMPLE; Women Empowerment; Good Governance
Abstract
Women have been the most under-privileged and discriminated strata of Indian society including Haryana, one of the most developed States of India. To reduce if not remove discrimination, discontent and deprivation concerning women, microfinance programs have been promoted as an important strategy for their empowerment ever since Professor Mohammad Yunus of Bangladesh began experimenting with microcredit and women Self Help Groups. In the present study which has been conducted in four districts of Haryana State, 272 women members of the Self Help Groups have been interviewed with the help of a comprehensive schedule. The empowerment of women which has resulted in gender equity in rural development has been judged by analyzing the responses of the women beneficiaries in the study. We have observed that microfinance has resulted in empowerment, gender equity and social justice. It has helped in reducing domestic violence and also helped in anti-alcoholism among the villagers but has not helped in remarriage of widows, preventing bigamy and early marriage of girls because of the patriarchal setup of society. To ensure inclusive growth, gender equity and women empowerment, we need to take remedial steps which will increase the efficiency and sufficiency of micro financing for self-employment. There is a strong case for monitoring and evaluation with good governance (SMART and SIMPLE administration) for achieving better results in making microfinance under SHGs a success story for rural development in India.
Downloads
Download data is not yet available.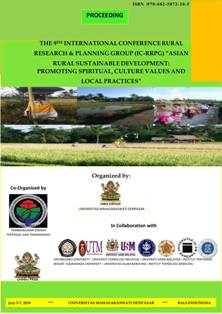 Downloads