E-MARKETING STRATEGY ON THE DECISION TO PURCHASE PRODUCTS RIP CURL SURF SCHOOL OF BALI
Keywords:
E-Marketing, Trust, Ease of Use, Information Quality, Price, Booking Online Surf School
Abstract
The Internet is very helpful in interacting, communicating, and even conveying information that wants to convey to people from all over the world cheaply, quickly and easily. E-Marketing is the use of communication networks and computers to conduct business processes. The popular view of E-Commerce is the use of the internet and a computer with a web browser to buy and sell products. This is what causes the importance of using E-Marketing to increase sales through consumer purchases. This study aims to analyze the influence of E-Marketing strategy on the decision to purchase Rip Curl School of Surf products in Bali in 2017, viewed from the aspect of confidence (trust), Ease (ease of use), quality of information (information quality), and price (price). The research data was obtained from the method of presenting the data from the respondents to the questionnaire amounted to 84 people. Statistical analysis used in this study is multiple regression analysis using SPSS 16.00 for windows.The findings of this study show that trust, ease of use, information quality, and price variables simultaneously have significant effect on purchasing decision of Rip Curl School of Surf Bali product in 2017.
Downloads
Download data is not yet available.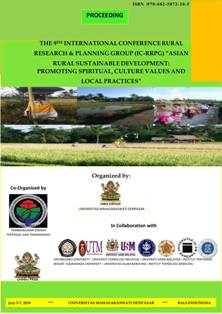 Downloads