Non-Formal Education Model Agribusiness Skills-Based in The Community Learning Activities Center to Improve The Quality of Non-Formal Education
Keywords:
Non-Formal Education, Skills And Learning Activities, The Community Learning Activities Center
Abstract
Pasirwangi subdistrict is an agricultural area with the majority of the population generally as low-educated farmer. Moreover, most of them live below the poverty line. The dimension of dominant problems in Pasirwangi is poverty regarding economic issues, education and health. One of the attempts to deal with the poverty circle is by a means of giving Non-Formal Education (NFE) which is suitable for the condition of the community. The management of NFE itself is implemented by The Community Learning Activities Center (TCLAC). It is established and run by community leaders who are concerned about the condition of the surroundings. TCLAC management and lessons learned generally do not refer to predetermined quality standards. The lesson learned is to prepare an equivalency test only. During this time, no skills are given to learners. This makes NFE worse. Thus, based on these conditions, NFE agribusiness skill-based model is one of the alternatives to improve the quality of education and productivity of the farmers' families. The purpose of this research is to solve the problem of quality improvement on NFE as well as to improve people's welfare. The research results can be utilized for the benefit of the community and NFE institutions, such as TCLAC. This type of research is applied research using qualitative approach method with descriptive analysis. This model is in the field of social engineering through multi-stakeholder partnerships. This is done to continually improve the quality of NFE based on partnership principles, TCLAC empowerment, and active participation of stakeholders.
Downloads
Download data is not yet available.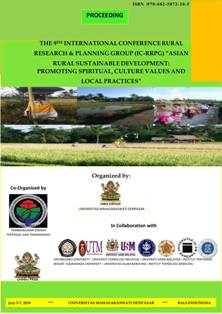 Downloads