ACCOUNTING IN REALITY (AIR) AS A DETERRENT OF ACCOUNTING PRACTICES COMMONNESS
Keywords:
Accounting in reality, accounting practices, transcendental phenomenology
Abstract
Understanding accounting is not enough just to learn in class and practice case, it is necessary for students to know the process of accounting directly. This research focuses on the implementation of Accounting in Reality method in accounting comprehension. Departing from the interpretive paradigm, researchers try to explain and understand the phenomena that occur in the application of Accounting in Reality (AIR). Through interviews and direct observation of researchers, obtained the result that using the Accounting in Reality learning model in the preparatory stage of mature students in designing the object to be observed. In the implementation stage, students find many reality in accounting practice that they can make comparison with what has been obtained in the class and when presenting the observation result, students become confident because they master what they convey, where so far if the presentation only by using the source student reading books tend to read rather than explain. Therefore, Accounting in Reality can be interpreted as 1) the strengthening of soft skill, especially enhancing confidence through theoretical understanding and practice, in addition to improving the ability to communicate verbally; 2) as a way of looking at accounting from a different point of view, ie observing the process in real terms; and 3) accounting in reality as a method to test students' skills before they are ready to be deployed and blend in the community.
Downloads
Download data is not yet available.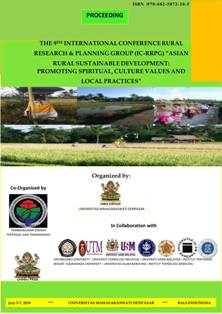 Downloads