VILLAGE FUNDING POLICY FOR RURAL DEVELOPMENT AND THEIR PROBLEMS
Keywords:
The Village Funds, Policy and the problem
Abstract
The Village Act In Indonesia has placed the village as the spearhead of development and the improvement of people's welfare. Villages are given sufficient authority and resources to manage their potential to improve the economy and welfare of the people. So it is necessary to continuously improve the policies, both the comprehensive policies and regulations, the pattern of accountability, and the institution of Trustees and supervisors in the use of the village funds.
Downloads
Download data is not yet available.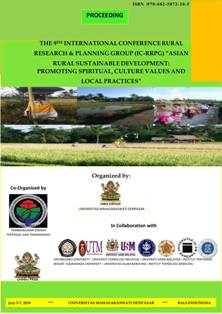 Downloads